Learning
Nes Ammim has always been a place of mutual learning. Members of the volunteers' community of Nes Ammim, but also visitors and inhabitants, get the opportunity to learn about Judaism, Christianity, and Islam, and about cultural, social, religious and political life in Israel and Palestine.
The study program for volunteers contains various learning formats: lectures with discussion, half- and one-day excursions as well as three-day seminars and Hebrew lessons. The study program also offers elements of dialogue through discussions with group representatives or encounters with local peers. Moreover, Jewish, Muslim, and Christian feasts and holy days are celebrated together.
For tourist groups Nes Ammim provides special programs, which are planned according to their individual interests. Theologians can come to Nes Ammim for a sabbatical or contact semester, also connected with "Study in Israel" programs in Jerusalem.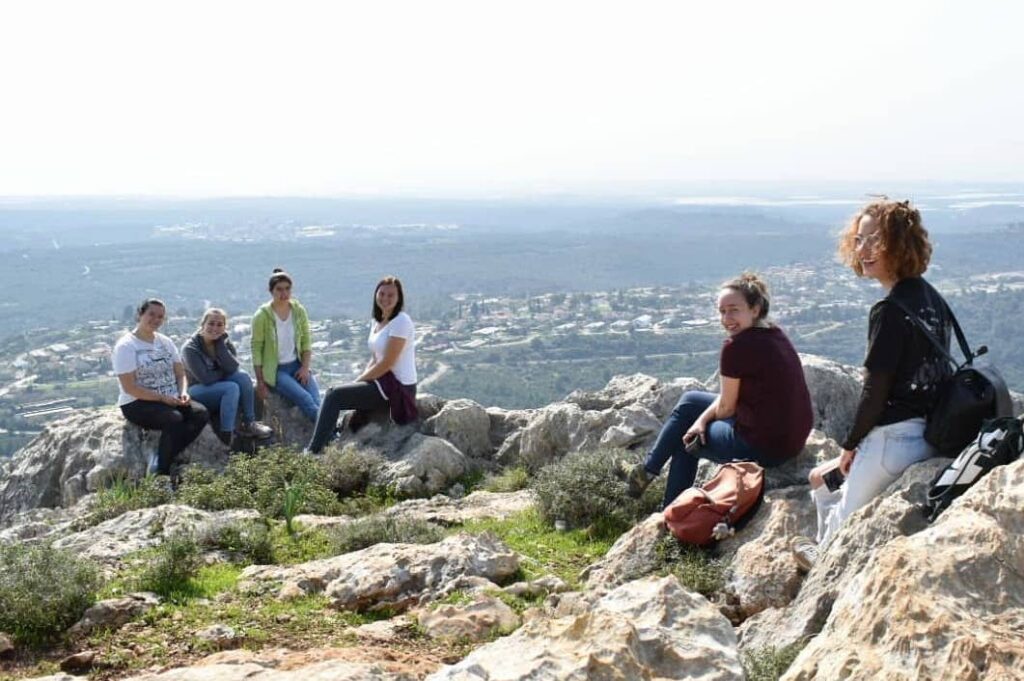 The importance of Learning
After the Holocaust or Shoah, a lot of the thriving Jewish communities in Europe were almost completely destroyed. Unfortunately for a lot of Christians Judaism vanished from their radar. It underlines the need for Christians to be aware of the terrible consequences of antisemitism and the roots of this in their own tradition. Unfortunately antisemitism is alive and growing in so-called Western countries. A lot of this antisemitism can be traced back to the terrible days of Nazism, combined with anger and a lack of knowledge about the current situation in Israel and Palestine. To learn about the complexity of the current situation, to have a retrospect view of antisemitic elements and to experience it from the inside of the country over a longer period of time, is now more important than the past decades.