60 years of Nes Ammim
This year, Nes Ammim is celebrating its 60th anniversary! We will celebrate this happy event on Thursday, November 9, and Friday, November 10, 2023.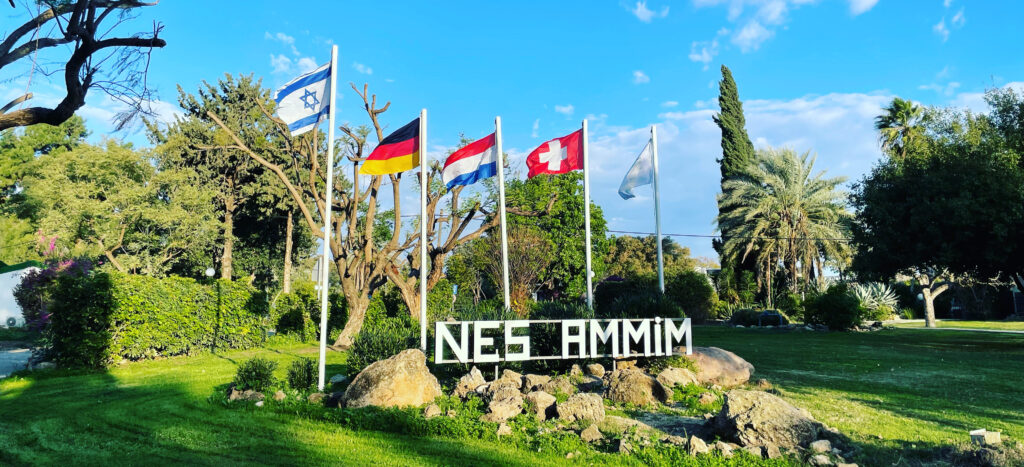 Thursday, Nov. 9
On Thursday there will be a program including tours, a workshop, speeches, music, dinner and pub quiz. The highlight of the day will be the unveiling of a large statue called "Dialogue", reflecting the core values of Nes Ammim, created by a well-known artist in Israel, Orna Ben Ami. You are very welcome to attend! A moment of remembrance of Kristallnacht is also part of the program on this day.
Friday, Nov.10
There will be an interactive program on Friday, starting with a church service and followed by a bike ride or walk in Nes Ammim and its surroundings. After lunch there will be time for celebration and meeting with residents of Nes Ammim with a fun program for young and old. In the evening there will be a feast after the celebration of Erev Shabbat. The language of communication will be in English, and everyone is welcome.
Join us!
Will you be there? Contact us for more information about the program, about options for accommodation, dining and prices, and for reservations at: vs@nesammim.com. Also keep an eye on the socials and website for more information and registration.